Welcome to the Achaea Forums! Please be sure to read the
Forum Rules
.
What do you look like when you fight?
SImple enough question. We all have access to the same abilities, but it's boring picturing everyone doing the same cookie-cutter routine. If someone were to animate your character fighting, what would it look like? This is primarily a question to those of you with martial skills, but I suppose magic users can contribute as well (except for
@Aegoth
. There are enough ISIS videos online, I don't need to watch another video of a suicide bomber).
====================================
As an Infernal, Trey is something of an oddity. Think the measured, controlled cuts of a European arming sword and the rapid, staccato rhythm of a fencer, coupled with a generous helping of the sweeping, circular motions and footwork of Chinese swordsmanship. His movements emphasize feints and misdirection, a flashy, almost mocking style that sometimes seems more concerned with causing pain than damage. It is very disorienting and effective against opponents of lower skill, but experienced fighters learn his patterns quickly and find them lacking.
As a Blademaster, he has yet to swing anything other than a training blade. As one of the greatest mortal weaponsmiths in living memory, he refuses to use a weapon he didn't personally craft. As a result, his movements are textbook Kashari in nature, not deviating at all from what Kavaya teaches in her camp.
ARMING SWORD: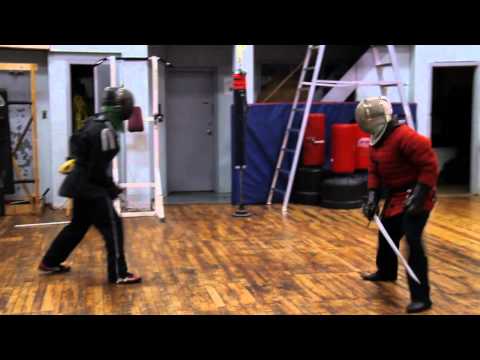 CHINESE SWORD (start at 1m30s):
Tagged: