So... I was all obsessive compulsive about checking my tome when going from area to area, and got tired of it (since they refuse to give us an upgraded version!). Instead, I went wayyyyyyyy overboard on scripting it and figured if I've done this much, I may as well adapt it for others, but I don't want to put in that effort unless there's actually some interest in it. So... paging
@Penwize
@Josoul
@Gawi
@Mindshell
@Kellonius
@Delphinus
(maybe?) 
@Paine
and whoever the hell else has one of these things.
Thoughts, any interest if it were available, outbursts of "what the fk are you doing with your life"? All acceptable.
(note this is for Mudlet)
Current features:
Auto-checks tome when changing areas (optional functionality for preventing dementia errors)
Stores your exploration counts locally
Very noticeable echoes when your tome count changes
Updates your exploration counts remotely in case of lost data
Easy-to-use, searchable and sortable viewing in-browser from anywhere
Changelog (with before/after counts and times for before/after checks), searchable by area
Svo prompt tag for explored count of the current area (optional)
Tracker page (dun open on mobile):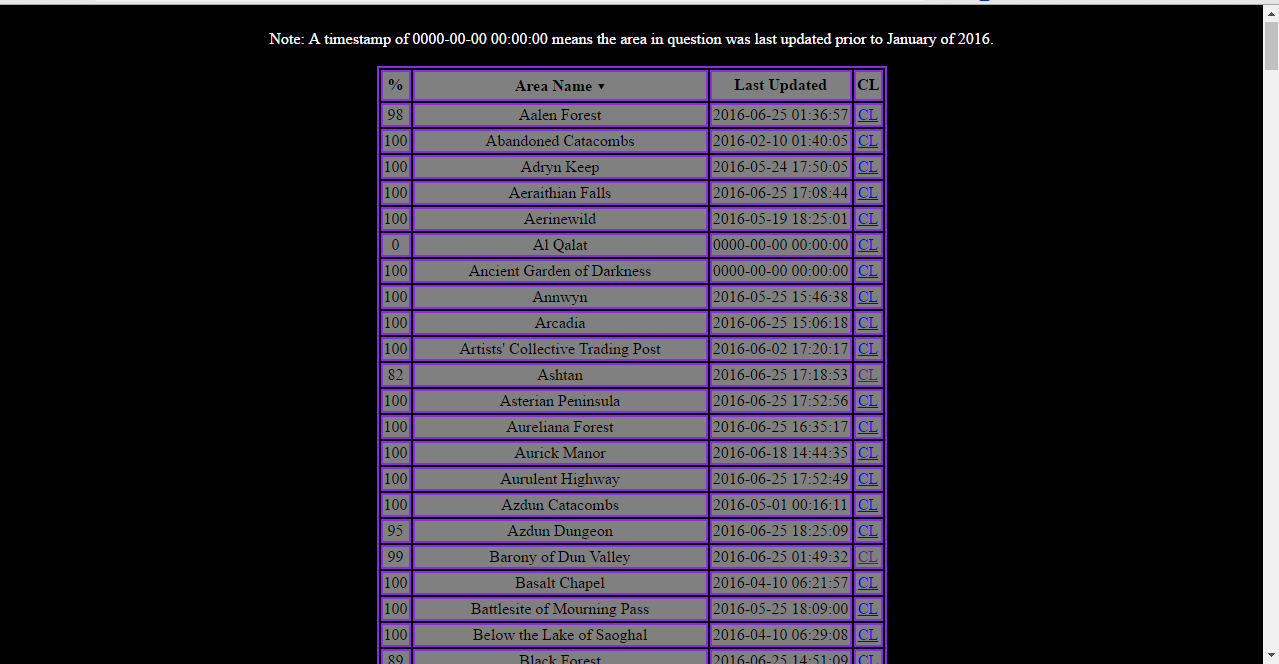 Changelog (inadvisable to open on mobile):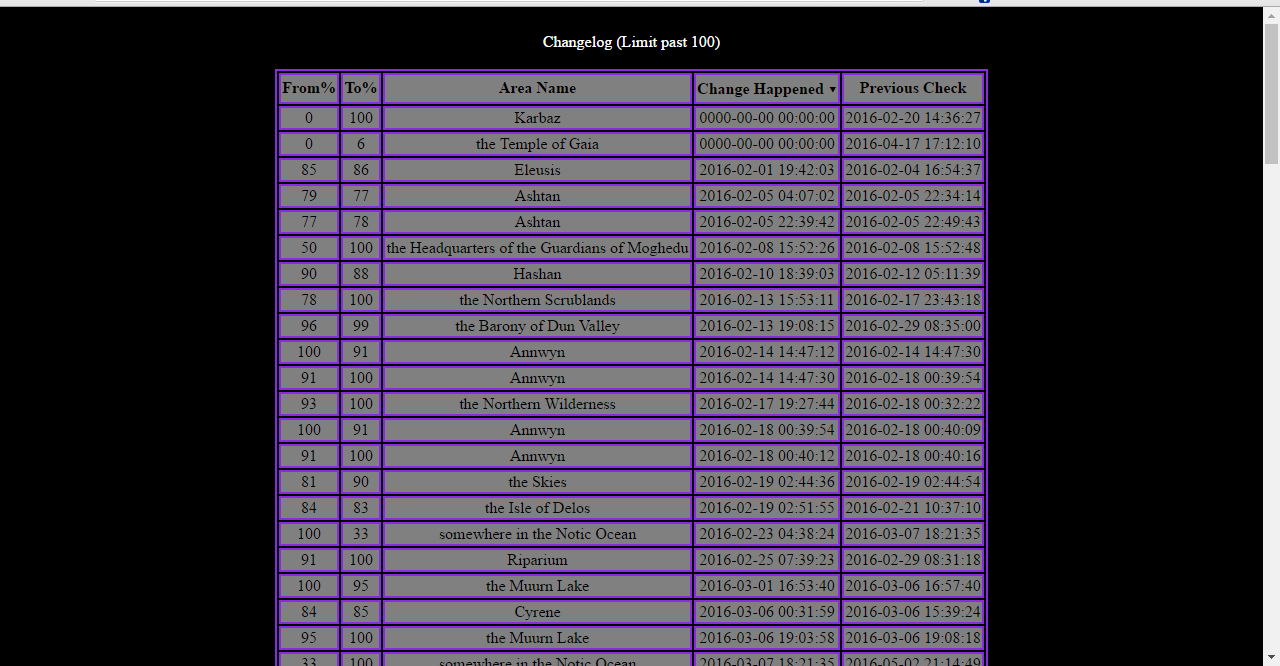 Planned features (mostly for me, but I guess I can share :P):
Making the pages look non-vomit-inducing (assuming there's any interest, I like them the way they are!)
Aliases to auto-open aforementioned pages
Auto-checking when mapping a new room? (maybe on room-name change too?)
Ability to mark your counts public and compare side-by-side with others?
Whatever the hell else I feel like or am asked to add

Whether or not there's interest, I'll be maintaining this script for myself and expanding it accordingly. Figure I'd open it up to other tome owners and see if there's any interest. Might even get a few good ideas or feedback from you lot :bleep_bloop:
Note: Your tome information won't ever be shared unless you want it to be public.
Anyway, Ahmet out.
Huh. Neat.