Do people still use forums?

Something I've thought about lately is IC/OOC separation in roleplaying, and how the Achaean approach to it seems different than other mediums I enjoy. In Achaea, it's my anecdotal experience that when someone references "IC/OOC separation" it's almost always shorthand for "Don't use knowledge in-game if you didn't learn it in-game." and "Don't take things personally." This is important and good in a game where politics, fog of war, and complex interpersonal relationships are part and parcel to the experience. But I feel that this stops short of what IC/OOC separation is and means in other formats, which is essentially, "Is everyone having fun?"

I was playing Achaea before I ever dabbled in other mediums like Dungeons & Dragons, or even forum roleplay storytelling. As I dabbled in those other mediums, I quickly learned more rules that Achaea didn't really impart to me. Like don't troll the Dungeon Master who's trying to craft a fun experience for you. (My empathy and personal apologies to Achaean Gods) Or being courteous to other players at the table, so that everyone gets a turn to tell their story. Or if you're doing a forum roleplay thread, take what elements other people write and roll with them instead of trying to impose "how it should be" on the whole thread. Basically all etiquette shown to fellow players when you're roleplaying with a small group, but that same etiquette applies to our IC actions, as well. If Bob the Paladin and Steve the Necromancer are both in the same D&D party, that's a weird party dynamic because these two characters are arguably polar opposites and want opposite things. But OOC, both Bob and Steve want to play D&D, so they have to govern their IC actions to make it work. If Steve insists on raising zombies in full view of Bob, it may force a showdown that splits the group or results in a character's death. This might be very believable IC roleplay, but it's bad IC/OOC separation, because (unless Bob and Steve agreed to this climactic moment) that clash ruins the session for Bob or Steve if one of them has to give up their character, but also for everyone else at the table who has to deal with this drama instead of exploring whatever adventure they were on.

And so IC/OOC separation isn't just separating your IC persona from your RL persona, it's also guiding your IC actions with your OOC awareness of the other players at your table. "This is what my character would do as I imagine them, but as a player, I recognize that wouldn't be fun for other people, so I'll do it a little differently." Perhaps Steve engineers his character's undead-raising to be out of sight, so there develops an amusing cat-and-mouse relationship with Bob. Bob immediately destroys any of Steve's zombies he sees, but engineers his character to not go looking for Steve during his mysterious absences. This is good IC/OOC separation, because both characters are being true to their roleplay, but both are doing so with respect to the other player at the table. We often have to compromise a little to make the experience a fun one. In Achaea, we're all eager to show off our own RP and tell our own stories, (through dialogue, combat, or politics, what have you) but we should always spare a thought for other players (especially our enemies!) to make sure we're roleplaying in a way that allows them to have some fun with it as well. (Most of all, we should avoid vicious cycles)

It's fair to say that the rules that govern a small group around a small table don't always apply to a MUD with hundreds or thousands of players, where our "table" is largely our faction and some players are supposed to be in direct competition with us. But as a result, a lot of Achaean roleplay takes a scorched earth approach, people roleplaying at each other instead of with each other, because we aren't particularly concerned with the other person's enjoyment. As Achaea shrinks, as our game-wide table gets small enough that we recognize most of the faces who sit at it, I think the IC/OOC separation that governs a D&D group has and will increasingly apply to us, and we can easily affect the tone and atmosphere at that table. I'm definitely not saying that we have to come at this game with kid gloves on, I can appreciate a good dunk on someone who deserves it. But I think our Achaean definition of IC/OOC separation should expand from simply "Keep IC IC and OOC OOC" to encompass more of the sportsmanlike aspects of roleplaying in other mediums.

Of course, the reason I've been thinking about this is because I've been using the Guild of Knights as an avenue to encourage this concept. Much like Dauntless is a player-opted "tag" for "I'm down to fight at any time and I won't issue/hire for it," I'd like to see "Knight" become a tag for "I'm down to roleplay with my enemies, and I want them to have a good experience while doing it." But you don't have to wear a pretentious title to be a good sport and be on the lookout for ways to moderate our IC actions to create a better OOC experience, and perhaps it will help to know that there's a group of players out there trying to do just that.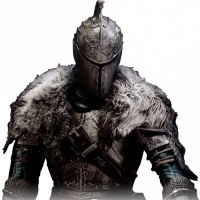 Aerek