So I did these 3 about a year ago, but just got around to scanning them. The idea was I might sketch every class and mash them together in a collage, but I stopped using pencils at work, so no more.
Started with this Magi:
Cataclysm.
Then this Shaman: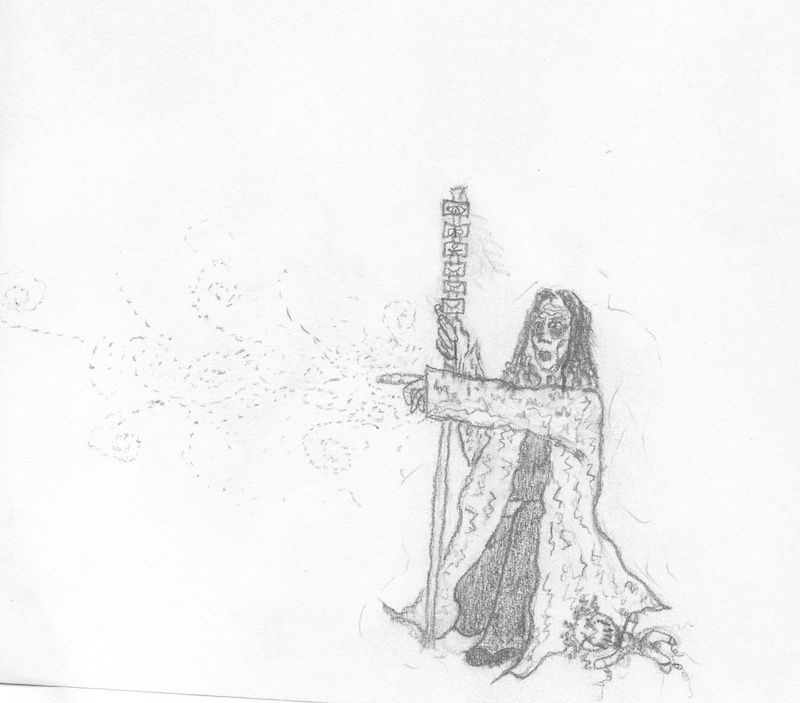 The totem as it should look. Complete with a curse and a doll.
And this masked jester:
He's either using PUPPET BREAK ARMS or PUPPET COMMAND DISCO FEVER.
There was a serpent in the works but didn't go far on that one. And the priest I did was in pen and ended up looking hilarious.